Description
CONTEXT
The factory McLaren tow hook was only meant to be used in the event of roadside recovery. For this reason, it has several shortcomings: it is heavy since it is made out of cast steel, it protrudes from the bodywork and may cause leg collisions when walking in close proximity, it does not fold out of the way when not in use, there is not a great place to store it in a McLaren cabin and it is an unsightly eyesore.
After recognizing there were no alternatives on the market, Renaissance Speed knew they had to work on developing a quality solution from better and lighter materials…
DEVELOPMENT / ENGINEERING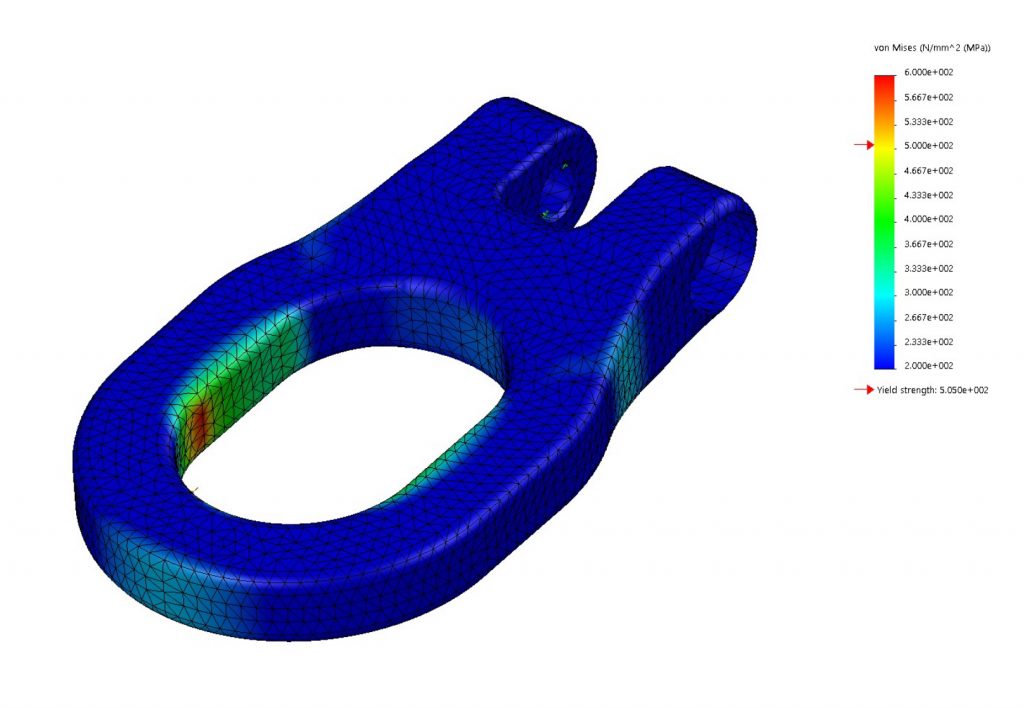 RS carefully measured the dimensions and thread profile of the factory McLaren tow hook as a basis for their design.  Once they were satisfied with the blueprint, they designed the tow hook to fit  inside of the same critical dimensions.
For the main thread shaft, billet titanium was chosen since it is strong, light and corrosion resistant. RS machined two flats on either side of the front for easy installation with a 16 mm wrench.  The titanium shaft is actually composed of two separate pieces, with a threaded nose insert. The nose insert compensates for female thread variations in the factory bumper, which facilities precision angle clocking. In other words, it allows for perfect vertical orientation on any car.
The main eyelet shape was chosen for its combination of low-profile appearance and load strength. RS deliberately avoided the large garish 2″ ring from other aftermarket tow hooks since they distract from the main body lines of an exotic.  The oval shape had a low front profile and proved to be just as strong as a round tow hook. To be sure, RS subjected CAD models to FEA (Finite Element Analysis) for loads in excess of 4X what we expect to see for the car weight.   Unlike others who test for just a straight pull (longitudinal load), RS also tested for side pulls (lateral loads) since most tow points see some amount of abuse in the field. Material in key areas was added and removed until it passed all testing criteria.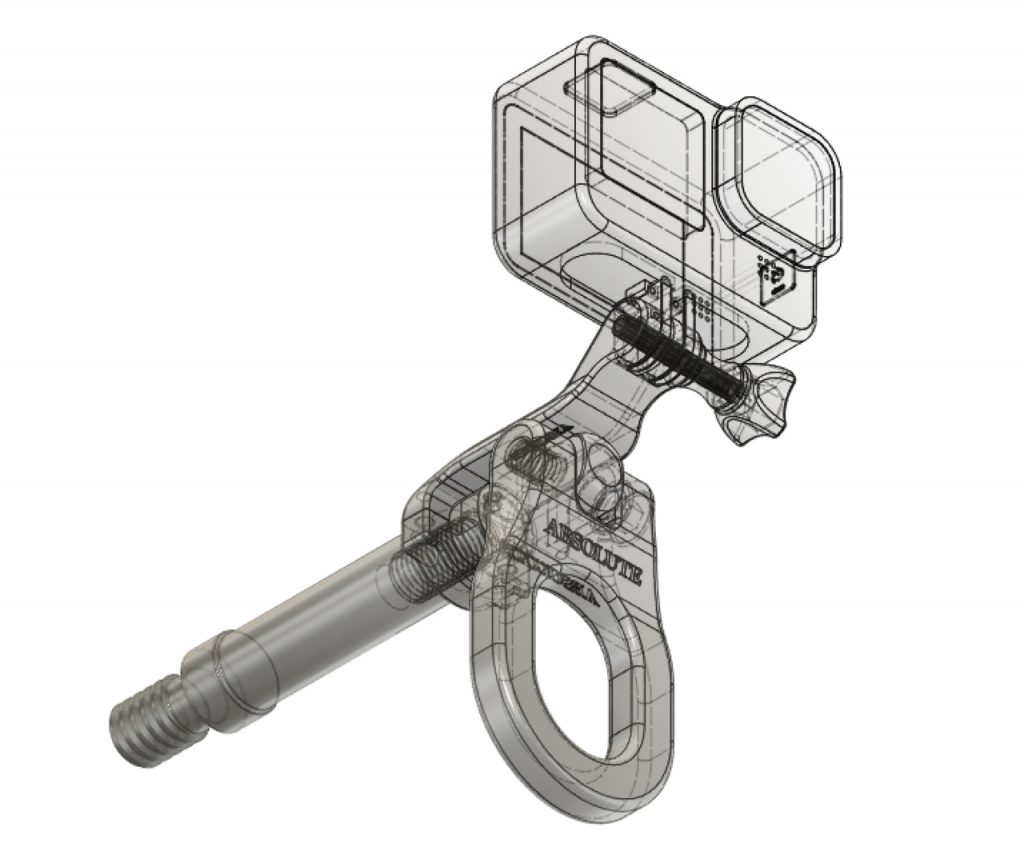 While a full titanium tow hook (mirror polished) is a preferred option, it does not leave much room for color options. While titanium is strong and light, it does not take well to a color plating.  Since the market expects to have color options, there is the option for anodized billet aluminum eyelets.  These eyelets have passed the same FEA analysis and introduce more color options, like red, silver and black.  They also share the same titanium shaft construction as the full titanium version.
To connect the eyelet to the shaft, RS machined a fully captured billet titanium bolt to ensure it met our quality and tight tolerance requirements.  The strong clamping force of this bolt prevents the eyelet from moving with car vibration and wind force. Thus saving your paintwork from potential damage.
Moving forward, RS decided they should also have an optional, color-matching, GoPro mount that should be removable, independent of the main tow hook.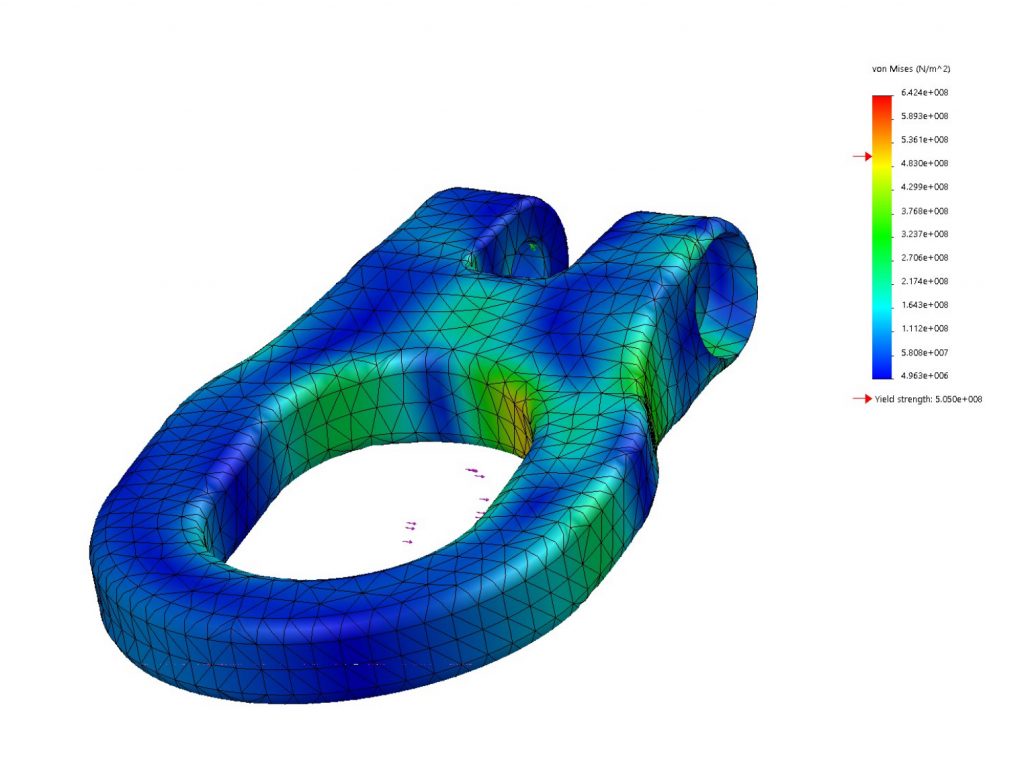 PRODUCT RELEASE + FITMENT
The final product release looks loads better than the factory McLaren tow hook, 25% lighter and has obviously better fit and finish.  This tow hook fits all current McLaren models.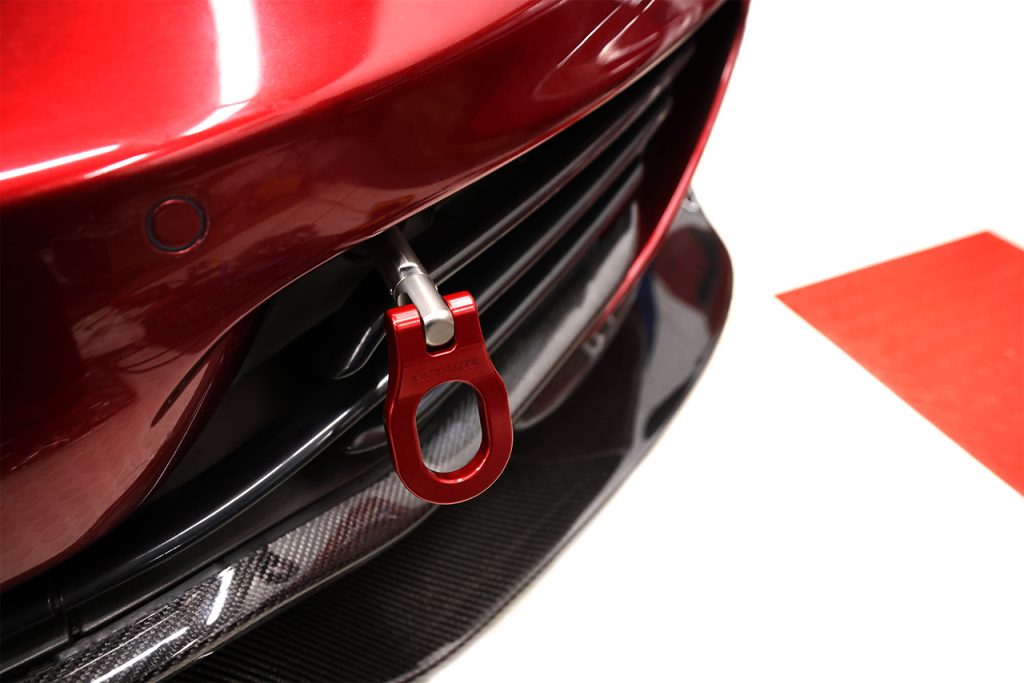 ABOUT RENAISSANCE SPEED:  Renaissance Speed is the proud owner of a project McLaren MP4-12C that has made 1,041 whp and 856 ft-lbs of torque – the highest HP record of without nitrous. To achieve this mark, components and solutions had to be crafted where none existed – from engine internals to supporting products – and that is where Renaissance Speed excels. Renaissance Speed has the knowledge, the solutions, and experience to push the power envelope for all McLarens.
SHIPPING:  Usually ships within 3 business days when not backordered. Please contact us for an exact ETA.